Location Map:
Map Unavailable
October 28, 2019 to October 29, 2019
8:00 am to 4:00 pm
Chateau Lacombe Hotel
10111 Bellamy Hill Road
Edmonton, Alberta
T5J 1N7
Canada
Add to Calendar (iCal) Add to Google Calendar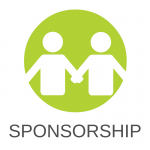 Cost
Early Bird* – $550.00 + applicable taxes and fees
Regular registration – $650.00 + applicable taxes and fees
*Early bird pricing effective until 11:59 p.m. on August 23, 2019.
Work/Life Balance: Fact or Fiction?
This October, the Canadian Mental Health Association, Alberta Division is hosting a workplace conference designed to improve mental health outcomes in Alberta workplaces.
Working Stronger • Work/Life Balance: Fact or Fiction? is two days of networking, information exchange and dialogue that will advance our efforts to support healthier workplaces across the province. It brings together the most creative and inspiring mental health thinkers and leaders in the field.
The conference – October 28 & 29, 2019 in Edmonton – will feature keynote speakers, workshops, panels, presentations, training opportunities, and exhibits.
This conference is ideally suited to organizations and individuals interested in learning more and becoming champions of workplace mental health in Alberta.
What Will Set This Conference Apart? 
With a focus on workplace and personal wellness, occupational health and safety and law, and lived experiences, mental health leaders, researchers, people with lived experience, employers, managers, human resources professionals and occupational health and safety (OHS) workers will come together to advance thinking and practice in mental health in the workplace.
This conference is offering a robust and stimulating program of keynote speakers, presentations, panel discussions, training, and excellent networking opportunities. The program, featuring three keynote speakers, will showcase successful programs and best regarding personal and professional wellbeing. Delegates will have the opportunity to choose from carefully curated workshops.
Master of Ceremonies
Seanna Collins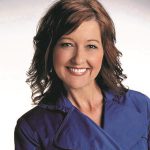 Keynote Speakers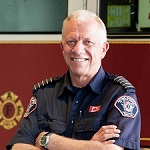 Darby Allen 
Former Fort McMurray Fire Chief Darby Allen speaks about the mental health concerns faced by so many from Fort McMurray after the fire and delves in to his own experience, speaking to how some first responders and members of the public continue their work to process the trauma and get to a place of acceptance.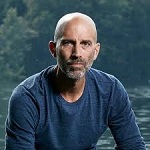 Stéphane Grenier
Stéphane Grenier tells his story from the day he landed in the midst of the Rwandan genocide, through his journey of changing mental health culture in the Canadian military, developing national Guidelines for Peer Support with the Mental Health Commission of Canada, to creating Mental Health Innovations (MHI).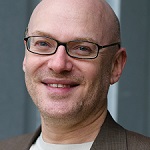 David Granirer
David Granirer is a counselor, stand-up comic, author, and founder of Stand Up For Mental Health (SMH), a program teaching stand-up comedy to people with mental health issues. David, who himself suffers from depression, works with mental health organizations to train and perform with SMH groups in Canada, the U.S. and Australia.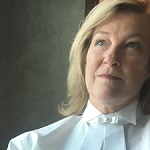 Michelle Hollins
Madam Justice Michele Hollins practiced civil and commercial litigation until her appointment to the Court of Queen's Bench of Alberta in 2017. Prior to and since her judicial appointment, Justice Hollins has been speaking publicly about her own mental health journey in the hopes of encouraging people to often and openly seek and offer support.
Conference Streams
Workplace & Personal Wellness: 
How does personal wellness affect workplace performance? How can employers ensure their employees are practicing wellness at work and focusing on their wellness at home? Learn about factors that contribute to overall mental health of workers and how employers can help encourage employee's holistic wellbeing. This stream will explain the importance of wellness in all aspects of the employee's life.
Voice of Lived Experience:
Those who have lived experience with mental illness have a unique perspective on the workplace. This stream will explore the challenges, stigma and strategies of those who have experienced mental illness in the workplace and how it has affected their professional and personal lives. Stories of their journey will help demonstrate how employers and colleagues can encourage a healthy work environment for those living with mental illness.
Occupational Health & Safety and the Law:
The Occupational Health and Safety and Law stream will showcase successful or emerging policies and practices  that support the mental well-being of Alberta's workplace.  This will include discussions of challenges, successes and learning's helpful to participants' learning experiences as well as the current law regarding mental health in the workplace and its implications in the Alberta context.
---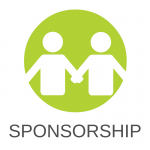 Thank you to our sponsors
Presenting Sponsor

Hospitality Sponsor

Keynote Sponsors
   
Wellness Sponsor

Participant Sponsor
Comprehensive Benefit Solutions
Need Assistance?
Sherry Sim, Event Planner
Phone: 1 (866) 655-8548
Email: sherry@innovative4you.com