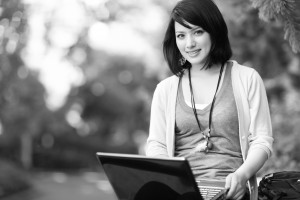 This week (May 2-8) is Mental Health Week. There's no missing it this year, because Canadians are GETTING LOUD for Mental Health. We are raising our voices to build awareness and support – for someone at work; for someone at home; for ourselves. And we are going to be heard from coast to coast to coast.
What does it mean to GET LOUD for Mental Health?
Think of "getting loud" as one big public address system – a giant loud speaker – calling out to end discrimination and stigma and shame.
We've also packaged up some great GET LOUD ideas in our GET LOUD TOOLKIT.  Unpacking it is easy. Click to download the information. Upload the images. Share it with your friends, both online and off. Check it out at mentalhealthweek.ca.
Even if we don't struggle with our own mental health, we all know – and often, love – someone who's affected.  Let's make sure that people stop feeling shame due to mental illness. Let's make sure they don't think twice about getting the support and help they need.
The Canadian Mental Health Association (CMHA) in Alberta is your connection to community mental health support.
With your support, we positively impact thousands of lives – whether individuals are seeking urgent mental health supports, housing, family support or simply looking to take control of whatever is going on in their lives.