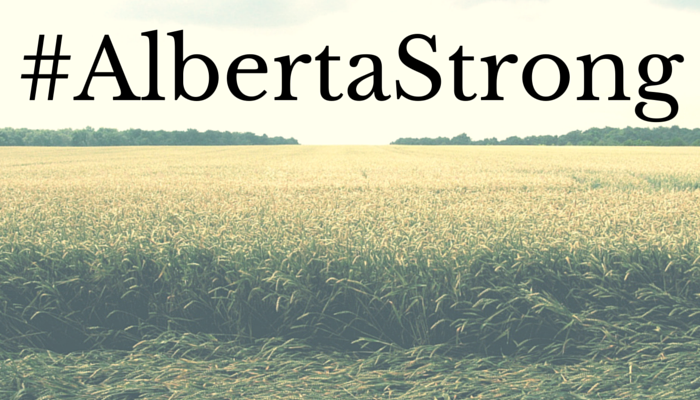 Wildfires are not uncommon in our country. But this one is. As you know, the scale of the disaster in Fort McMurray is unprecedented.
CMHA has created the CMHA Fort McMurray Mental Health Fund (www.cmha.ca/fortmcmurrayfund), in response to the fires that have devastated that community. Canadians have already generously supported disaster relief for the people of Fort McMurray. We are asking you to please give again, this time for mental health.
The stress and trauma caused by the fires has been intense for the adults and children of Fort McMurray. So many fled with the fires at their backs. Thousands were evacuated and displaced. Many have lost their homes and businesses.
Once it is safe to return, people will start putting their lives back together. Just as bricks and mortar are key to rebuilding, so are mental health services. With your help, the CMHA Fort McMurray Mental Health Fund will ensure that the community receives the mental health services it needs.
CMHA's Fort McMurray Region (also known as CMHA Wood Buffalo Region) has provided mental health supports, programs and services to the community for over 20 years and helps thousands of people every year.
The local CMHA branch staff, who were themselves evacuated and displaced, are anxious to return to the community to help. The anticipated mental health needs are immense.
As Jane Barter, local CMHA Executive Director, said:
"Even though the fire is out, people are still going to be dealing with the traumatic event. Thousands and thousands of people who went through this will be in crisis, whether they lost their homes or not. The crisis isn't over. It's just beginning. "
Barter added: "We have to pull together with the provincial government and local agencies to deal with the mental health fallout." CMHA has been asked to join an Emergency Working Group to plan for a concerted mental health response.
CMHA is 10,000 people strong. We have more than 100 branches across the country. We also have a remarkable history – nearly 100 years – as leaders in mental health in Canada. We are now leading the way to ensure that the residents of Fort McMurray receive the mental health support and services they need to rebuild their lives.
Please give generously.