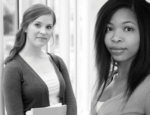 Want to know how to feel happier, more confident and worry less right now? Would you like to learn new ways of dealing with life's challenges?
Living Life to the Full is a fun, interactive course that will leave you with the inspiration and tools to get the most out of life!
This 8-week community-based course provides simple, practical skills for coping with stress, problem solving, boosting your mood, and busting bad thoughts. Living Life to the Full certified facilitators present a new topic at each weekly class, bringing the skills to life though booklets, worksheets, group activities and discussions.
Living Life to the Full is based on principles of cognitive-behavioural therapy (CBT), and has been shown in research studies in the UK and Canada to be effective at improving resilience, well-being, mood, anxiety and social support.
Course content and materials are practical and easily applied to everyday life situations. Each module focuses on a new topic to provide participants with the knowledge and skills needed to cope with daily challenges. The courses are taught in group settings and led by certified facilitators.
Albertans from all walks of life and all ages, can benefit from one of the Living Life to the Full courses! They are a great option for those who are dealing with stress or have problems with anxiety or depression.The Living Life to the Full courses can also help anyone in period of transition, whether it is getting reading for leaving high school, preparing for retirement, moving to a new community.
Learn more about Living Life to the Full