Keynote Speakers
---
Dr. Tyler Amell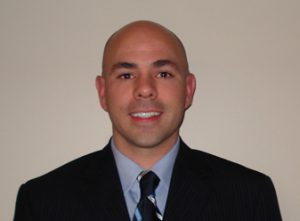 Dr. Amell will be presenting at the conference as a Keynote Speaker for 60 minutes including Q&A on Monday, September 17th, 2018.
With a focus on organizational culture, depression in the workplace and law, policy and practice, mental health leaders, researchers, people with lived experience, employers, managers, and HR and OHS workers will come together to advance thinking and practice in mental health in the workplace.
---
Victoria Maxwell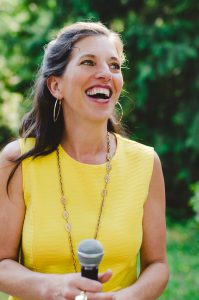 Funny, You Don't Look Crazy is the much anticipated 'sister' show to Victoria Maxwell's hit Crazy for Life. This high energy, irreverent one woman show is the second instalment of her bipolar escapades, capturing the world of work before, during and after bipolar disorder, anxiety and psychosis.
Follow her mad dash from acting to cashiering to wearing backless hospital greens, participating in vocational rehab with job coaches and back into employment again. This true life story both entertains and educates, exploding stigmas and revealing glimpses of one face of psychiatric illness and the journey back to work. But at its essence, the play is a celebration of the richness of life, the strength of the human spirit and the power of the human heart. Audience members walk away with an expanded vision not of what's improbable, but instead of what is possible.
Funny, You Don't Look Crazy was awarded the Atlantis award at the Moondance International Film Festival. That's Just Crazy Talk her most recent play, has been named one of the top anti-stigma interventions by the Mental Health Commission of Canada. Crazy for Life, captured an Entertainment Industries Council PRISM award nomination for accurate depiction of bipolar and reducing stigma. She performs her shows throughout North America to rave reviews. More information: www.victoriamaxwell.com
Victoria Maxwell (BFA/BPP*) is a sought-after mental health speaker, performer, wellness and creativity warrior. She lives with bipolar disorder, anxiety and psychosis and for more than 17 years has been presenting keynotes and workshops on mental illness and recovery, creativity, wellness and self-care.
Her keynote performances and workshops help individuals and organizations comfortably talk about mental health and better understand the 'insider's' experience of mental illness and recovery. More importantly, she reduces stigma of this, one of the very last taboos and offers hope and tools to build wellness to flourish in life.
She tours her workshops and theatrical keynotes at conferences and organizations internationally. She's a member of CREST.BD, an global research team on bipolar disorder and blogs for Psychology Today. Her most recent keynote show, 'That's Just Crazy Talk' was named one of the top evidence-based anti-stigma interventions by the Mental Health Commission of Canada. The Centre for Addiction and Mental Health honoured her as a top Canadian leader in mental health. She's appeared on CNN, in the New York Times and the Wall Street Journal.
When she's not presenting, you can find her running in the trails on the Sunshine Coast or practicing Chi Kung in the early morning.
www.victoriamaxwell.com
(*BFA/BPP: Bachelor of Fine Arts / Bipolar Princess)