Day 1 – Monday, October 28, 2019
7:30 a.m. – 8:45 a.m. – Registration & Breakfast
---
9:00 a.m. – 9:30 a.m. – Welcome & Opening Remarks
---

 9:30 a.m. – 10:30 a.m. – Darby Allen, Keynote Speaker
Former Fort McMurray Fire Chief Darby Allen speaks about the mental health concerns faced by so many from Fort McMurray after the fire and delves in to his own experience, speaking to how some first responders and members of the public continue their work to process the trauma and get to a place of acceptance.
---
10:30 a.m. – 11:00 a.m. – Health Break
---
11:00 a.m. – 12:00 p.m. – A Workshops
A1 –  Reimagining Workplace Safety: Mental Health and the Law
Presented by: Sharon Roberts, Field LLP
The presentation and handout materials will provide an overview of occupational health and safety (OHS) laws in Canada. In doing so, we will review how psychological health and safety and the right to mental health and safety are now lawfully protected and enforceable worker rights that require protection and preservation, as well as what this means for employers and workers. Legal obligations under current OHS law frameworks include mandatory worker and management engagement, as well as duties to prevent, investigate, eliminate or reduce risk and correct improper practices that cause or contribute to mental illness and psychological harm at work. Looking at recent examples, we will consider the reimagining of traditional OHS tools, such as hazard assessments, both as a means of harm reduction and a path to greater acceptance of mental health issues, broader adoption of best practices and reduction of societal stigma around mental health and illness
A2 –  Accommodating Mental Health Within Small-to-Mid-sized Enterprises
Presented by: Nichole Faller, University of Regina
The presentation will focus on a current pilot study that is focused on helping employees within small- to mid-sized enterprises (SME) receive accommodations for mental health symptoms. Existing research has documented the many benefits of receiving mental health accommodations, yet little is known about accommodations within SMEs. To help SME employees understand, request, and use accommodations an online psycho-education program was developed for employees with depression and anxiety. The program contains information on the symptoms of depression/anxiety, how to request an accommodation, and strategies for managing mental health concerns in the future. We will also be asking employees to describe their experiences, so we can better understand how SMEs currently accommodate mental health concerns.
A3 –  Investigating entrepreneurial stress and its impact on Canadian Entrepreneurs
Presented by: Fardous Hosseiny, National Director, Research and Public Policy, CMHA; Sara Rodrigues, National Research and Policy Analyst, CMHA; and Payal Jain, National Research Associate, CMHA
Prior studies have indicated stress to be the leading factor in the mental well-being or mental illness of those experiencing it in the workplaces. However, there is little research on the stress experienced by managers, owners, partners and entrepreneurs undertaking a leadership role within their organizations in the Canadian context. This led us to conduct the first nationwide study on the mental well-being of entrepreneurs in Canada, who are not only managing their enterprises, but are also leading them. We wanted to identify what these mental health challenges are, how these mental health challenges are recognized and dealt with by the entrepreneurs as well as how these mental health challenges impact different areas of work and life of these entrepreneurs.
A4 – Suicide Prevention in the Workplace
Presented by: Hilary Sirman, Centre for Suicide Prevention and Robert Olson, Centre for Suicide Prevention
The effects of suicide on the workplace are significant. The direct and indirect costs of suicide to the Alberta economy in 2015 were estimated to be $800 million. The cost of a single suicide has been said to exceed over a million dollars. But the human costs are equally as severe: stress, anxiety, absenteeism, loss of productivity, substance abuse, sick leave, strain on other colleagues, short-term disability and more.
---
12:00 p.m. – 1:00 p.m. – Lunch
12:30 p.m. – Lunchtime presentation: CMHA Awards

---
1:00 p.m. – 2:00 p.m. – B Workshops
B1 –  Mental health in the workplace: Evidence-based strategies to promote health and wellness
Presented by: Dr. Keith Dobson, University of Calgary
Mental health promotion is a complex endeavor and rests on a complex interplay among education, health promotion, early recognition of problems, EAP and EFAP programs, crisis management and the formal health care sector. One program that has been developed to fill an important set of goals around mental health literacy and health promotion is The Working Mind.  This program was developed by the Mental Health Commission of Canada, and incorporates several key ideas, including the mental health continuum, the use of evidence-based coping skills, anti-stigma discussions, stories from people with the lived experience of mental health problems, all delivered by locally trained persons. In this presentation, one of the co-developers of the program will discuss the logic for the program, and how it was designed.  The program has also been evaluated in a series of diverse employment settings, and the results of these evaluations will be shared. The presentation will conclude with suggestions for implementation of the program and other related work from the Mental Health Commission of Canada.
B2 –  Courageous Investigations: the missing link for psychologically safe workplaces
Presented by: Bob Stenhouse, Veritas Solutions and The Coalition of Alberta Workplace Specialists
This workshop will utilize factual situations and cases as a backdrop and illustrations for the promotion of courageous investigations. Workplace investigations related to psychological safety, harassment and bullying are not for the faint of heart.  These investigations are, often times, highly emotional and bound to leave someone unsatisfied, angry or worse. To ensure procedural fairness and natural justice, a workplace investigator needs courage, conviction, expertise, and even a little bit of humor in order to navigate the legal waters and scrutiny to come.  Bob uses his very colorful past as a highly decorated undercover agent with his 35 years of investigative experiences, (15 of which are workplace related) to bring the topic alive, challenge corporate status quo, and bring hope and optimism for a better, healthier and psychologically safe workplace.
B3 –  The magic PILL is within
Presented by: Linda Crawford, Alberta Blue Cross
This workshop is suited for staff members and organizations who are seeking to live a balanced lifestyle in today's hectic world. Participants will explore ways to deal with stress. Linda's articulate and sometimes humorous presentation effectively confirms the key elements of strength, nourishment, attitude and heart set the foundation to support you in not only getting on track, but staying on track in everything you do. Linda will demonstrate how individuals can reclaim control of their work and home lifestyles to become "well". Participants will enable and strengthen their ability to overcome fear and replace it with an eager desire to accomplish more by maintaining a sense of balance and wellness.
B4 –  Psychological Health & Wellness
Presented by: Dr. Judi L Malone, Psychologists' Association of Alberta
Personal wellness affects workplace performance and there are easy steps we can each take to assess and improve the personal wellness of ourselves and our colleagues. This session will highlight wellness steps that participants can take to contribute to their overall mental health in addition to ways employers can encourage psychological health & wellbeing.
---
2:15 p.m. – 3:45 p.m. – C Workshops
C1 –  Voice of Lived Experience with Mental Illness in the Workplace
Panelists: Sabrina Samuel, Stephanie Ibach
This panel will explore what it's like to live with mental illness in the workplace as well as explore resources and tools workplaces can use to support those experiencing mental illness.
C2 – 13 Factors in Psychological Health & Safety – a multi-perspective approach
Presented by: Ela Partykar, CMHA Manitoba & Winnipeg; Canadian Centre for Occupational Health and Safety (CCOHS) and Lesley MacKinnon, Bethany Care Society
Mental health concerns and injuries cost employers in loss of productivity from absenteeism, presentism and turnover. It can be challenging to create and successfully maintain a health and safety program that addresses both psychological and physical well-being equitably. The protection of a worker's psychological health by proactively mitigating the risks associated with psychological injuries is now the law.
This workshop explores three different perspectives of the 13 Psychological Health & Safety Factors. It will discuss the 13 Factors of the Standard in the light of hazards that can be identified and addressed to prevent mental health injury and illness and promote resiliency and wellbeing. Strategies to prevent psychological injury, promote mental health and boost organizational culture will be offered as a starting point of employer education toward Standard implementation. This interactive session outlines how workplaces can address psychological hazards in their health and safety programs alongside other traditional workplace hazards, while creating a culture that is courageous and clear in reporting all types of hazards, present and potential. Use this opportunity to workshop with colleagues and other organizations as well, determining through health and safety strategies and supports, how to recognize, assess, control and evaluate what is needed within your workplace environment. This session will also explore the relatedness between physical and psychological safety and its impact on the workplace and the psychological health of its workers.
C3 – Occupational Stress & Growth when Working with Vulnerable Populations
Presented by: Jill Thompson, Tharseo Counselling Services Inc.; Nic Etheridge Calder, Invoke Coaching Inc. and Evan Westfal, Institute for Sexual Minority Studies and Services (iSMSS)
This workshop provides an overview of compassion fatigue, burnout and stress related disorders. Presenters use narrative approaches to deconstruct these definitions in approachable ways. Facilitators will use their personal experience and expertise in combination with the wisdom and experience of participants. The workshop will also discuss resiliency, reframing occupational stress and naming ways to leverage these experiences for further growth and clarity. Presenters will bring findings and themes from several workshop engagements with organizations that serve vulnerable populations. Participants of the LGBTQ Education and Allyship seminar will develop an understanding of how workplace environments can effect the mental health of LGBTQ2S+ employees in the workplace. The session will explore terminology, inclusive practices, support skills, and community resources. Participants will be left with best practices for and inclusive and welcoming workplace.
C4 – Stand By: Addressing Domestic Violence within the Workplace
Presented by: Carrie McManus, Sagesse Domestic Violence Prevention Society
This interactive workshop will examine how to build capacity of informal supporters to provide effective, supportive responses, understanding that informal supporters are more willing to intervene when they have built their confidence and skills to intervene appropriately (Pajot, 2009). The 3R model (Recognize, Respond, Refer) will be presented with case studies from our experience of delivering our Stand By workshop in communities across Alberta and in supporting informal supporters with their experiences of vicarious trauma.
This workshop will explore the impact of our support program for informal supporters which includes emotional support, system navigation and capacity building addressing vicarious trauma and compassion fatigue. We will examine how the desire of informal supporters to be supportive for individuals experiencing domestic violence is contrasted with fear of repercussions, social and cultural norms and beliefs, helplessness and lack of practical information.
---
4:00 p.m. – 5:00 p.m. – Michele Hollins, Keynote Speaker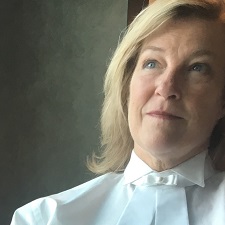 Madam Justice Michele Hollins practiced civil and commercial litigation until her appointment to the Court of Queen's Bench of Alberta in 2017. Prior to and since her judicial appointment, Justice Hollins has been speaking publicly about her own mental health journey in the hopes of encouraging people to often and openly seek and offer support.
---
Day 2 – Tuesday, October 29, 2019
---
8:00 a.m. – 9:00 a.m. – Registration & Breakfast
---
8:00 a.m. – 8:45 a.m. – Breakfast Presentations
BP 1 – Precarity and Newcomer Mental Health
Presented by: Jared Matsunaga-Turnbull, Alberta Workers' Healthcare
Newcomers to Alberta (including immigrants, refugees and people on migrant work permits) tend to be more vulnerable to workplace health and safety issues. Precarious work combined with other stressors such as isolation, racism, and precarious residency status can cause or exacerbate mental health issues, as well as create barriers for people to take action or access help. This panel will share the lived experience of newcomers, and explore some specific factors affecting newcomer workplace mental health.
BP 2 – Mental Health Services Protection Act
Presented by: Mary Marshall, Meadows Law
New legislation, the Mental Health Services Protection Act ("MHSPA"), will affect workplaces across Alberta. The MHSPA creates a new College of Counselling Therapy that will regulate the Profession of Counselling Therapists, Addiction Counsellors, and Child and Youth Care Counsellors. The MHSPA also creates new requirements for residential addiction treatment services. Participants in this session will gain an understanding of the impact of this legislation and how they can prepare for implementation.
BP 3 – Balanced Leadership – the critical role of workplace mental health
Presented by: Darlene Doricic , School District No. 73(Kamloops-Thompson); and Amy Baskin CMHA Kamloops Branch
In a world where the concept of connecting with others is morphing and also where we are surrounded by people having relationships with screens more than with each other, how do we create situations where employees have the time and access to support each other? Our presentation will take participants through our journey of honesty, acceptance and compassion while a school district learns that supporting each other is how we will create a strong foundation for students to learn. Employees, just like students, need the opportunity to feel secure, respected and most important, feel trust, so they have the confidence to achieve mastery in the workplace. Often those who care for others, spend the least amount of time caring for themselves. The employer acknowledged these challenges and decided to highlight and address them by doing two very important things: partnering with experts and starting a conversation.
BP 4- Focus on Safety with Mindfulness
Presented by: Trish Tutton
During this session we will: discuss and learn about the default mode of our brain: distracted and unfocused; explore how to use mindfulness to switch off of autopilot so that we can focus better to improve our productivity and safety; learn short mindful practices to cultivate a more focussed mind so that we can move through our tasks with enhanced focus and care; explore ways we are already being mindful in our daily lives; learn why multitasking is preventing you from being mindful and how to remove multitasking from our work to be more focussed; explore some of the scientific studies around mindfulness and the benefits it can bring to our lives; and we'll close the session by discussing some ways we can be mindful in our daily lives including a quick 5 step method to be more mindful in less than a minute without anyone knowing
BP 5 – Using Situational Leadership to Support Positive Employee Mental Health
Presented by: Dee Ann Benard, Alberta Rural Development Network
Good leadership helps keep employees happy and motivated, allowing them to give their best and create a positive atmosphere. Poor leadership frustrates employees, decreasing their motivation, enthusiasm and commitment. It can also negatively impact their mental health. Good leadership should be an ongoing and continually adaptive process of assisting staff to complete their work, ensuring the best possible results. Good leadership should help employees gain skills and knowledge, recognise their potential and feel motivated. It is a crucial component of every organization's success. Situational leadership works to get the best possible results, by recognising different situations and adapting to each situation. Topics covered will include: supporting a mentally healthy workplace and healthy employees, supporting employees who need assistance, informing employees about mental health, and facilitating employee resiliency. Real stories and examples will be used.
BP 6 – It's a PAWSS dog…did your day just get better?
Andrea Chute, MacEwan University; Michael Chute, MacEwan University; and Cynthia Gundermann, Edmonton Public School Board
In September 2018, PAWSS (Pets Assisting With Student Success) became an official student wellness program at MacEwan University. Seeing the positive impact this program had on students led to the implementation of 'PAWSS in the workplace,' a faculty and staff wellness program. Upon request, we also established similar programs for students and employees of Vimy Ridge Academy (Edmonton Public Schools, grades 7-12). The three speakers for this panel discussion will share their lived experiences of how 'PAWSS in the workplace' has changed the culture of the workplace and enhanced their personal wellness as well as the personal/workplace wellness of those they work with.
---
9:00 a.m. – 9:30 a.m. – Opening remarks
---
9:30 a.m. – 10:30 a.m. – Stéphane Grenier, Keynote Speaker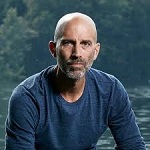 Stéphane Grenier tells his story from the day he landed in the midst of the Rwandan genocide, through his journey of changing mental health culture in the Canadian military, developing national Guidelines for Peer Support with the Mental Health Commission of Canada, to creating Mental Health Innovations (MHI).
---
10:30 a.m. – 11:00 a.m. – Health Break
---
11:00 a.m. – 12:30 p.m. – D Workshops
D1 –  Bill 30: A multi-perspective approach to the mental health laws in Alberta
Presented by: Elizabeth Eldridge, Founder & Director, Arpeggio Health Services; Michelle Semotiuk, Workers' Compensation Board Alberta; Adrianne Lozinski, Workers' Compensation Board Alberta; and Kessie Stevens, Artis Inc.
Psychological Injury claims are on the rise in Alberta and across Canada. Presumptive WCB coverage for First Responders diagnosed with PTSD (Post Traumatic Stress Disorder) was passed into legislation in Alberta effective December, 2012, and presumptive WCB coverage for traumatic psychological injuries of all types was passed into legislation in Alberta effective April, 2018. Every member of the Canadian workforce has a part to play in protecting and promoting mental health.
This presentation will explore the organizational and cultural underpinnings necessary to sustain a mentally healthy workplace and contributions each of us can make to build that strong foundation. We will discuss the operationalization of this legislation as well as the challenges and opportunities discovered along the way, predictors of success and other factors to be considered when implementing workplace mental health strategies. Participants will be given examples of partnerships that have led to creative ideas for enhancing psychological wellness and resilience and will discuss the role of stigma as well as support networks when dealing with mental health. Furthermore, we will discuss what companies can do to be proactive and prevent WCB claims related to workplace mental health, how to mitigate risk and how to effectively manage the changes that have affected the workplace, including domestic violence. Participants will leave the session feeling inspired but also with specific "start small" ready-to-implement ideas.
D2 – Creating Synergy: Using Art Therapy Techniques in Safety Meetings
Presented by: Jason Antonishyn, 3E Potential
Mental health and morale takes a backseat to a company's bottom line. There is a lack of understanding to directly address these important concerns. I believe these hurdles can be addressed effectively as a group with positive affect – synergistic safety meetings. Currently, safety meetings are not utilized to its fullest potential. These meetings can be more proactive by addressing problematic behaviours, mindsets, culture and employee morale. To achieve this benefit, I have successfully introduced engaging Art Therapy techniques to generate proven meaningful growth. The Art Therapy techniques and projects will improve communication, build stronger teams, mentor leadership and challenge the status quo of long held belief systems.
The use of Art Therapy techniques and projects promises to breathe meaningful engagement into work environments for all industries. The process focuses on the component of psychology that drives human engagement; the drive to compete, improve, out-do and to get instantly rewarded while doing so. Art Therapy is the means to put that psychology to work into the sphere of safety to achieve the highest common factor of all the participants. Despite strong evidence supporting the effectiveness of workplace health promotion for employee mental health, few programs take into consideration the unique needs of male-dominated workplaces or build on masculine ideals (e.g., strength and self-reliance). Based on the preferences of men in male-dominated industries and emerging approaches in men's health promotion, we designed a novel workplace health promotion program called POWERPLAY (www.powerplayatwork.com).  The POWERPLAY program includes modules to support physical activity, healthy eating, smoking cessation, and metal wellness. In this presentation we describe the development of the program, program outcomes, and feedback from employees and workplace implementation leads. Our experiences point to the importance of gender-sensitive workplace health promotion approaches to fit men's needs and preferences.
D3 – Public Interest Commissioner – Investigating systemic workplace bullying, harassment and intimidation
Presented by: Chris Ewaniuk, Office of the Public Interest Commissioner
Bullying, harassment & intimidation can have a significant impact on the culture of an organization and the mental health of employees. The presentation will provide attendees with an overview of the Public Interest Disclosure (Whistleblower Protection) Act, the role of the Public Interest Commissioner, and the Commissioner's ability to investigate instances of large-scale systemic bullying, harassment and intimidation within public sector organizations.
D4 – Preventing Occupational Stress Injuries in Health Care and Public Services & Well in the Work: an Indigenous agency's wellness journey
Presented by: Stew Schmidt, Maskwacis Ambulance Authority; Jackson Heraid, Maskwacis Ambulance Authority; Kim Younger-Laboucan, Miskanwah; Beverly Delion, Miskanwah and Ronni Abraham, Miskanwah
Much has been written about the rates of PTSD among health care practitioners, emergency services personnel, and other front-line care providers; with some estimates suggesting rates of PTSD are higher than 30% in some occupations. Competitively little, however, is written about how that the majority of individuals in these occupations do not develop PTSD. The rates also vary significantly between regions and organizations, even within similar working conditions. This suggests there must be ways to reduce psychological stress even in occupations where many assume high rates of PTSD are an inevitability. This seminar will present a careful examination of the research, occupational health and safety literature, and current legal precedent that can help develop a framework for workplace policies and practices that will improve resiliency in high stress environments, reduce rates of PTSD, mitigate costly litigation or occupational stress leave, and ultimately improve employee wellbeing.
Supporting people who are struggling can be very meaningful for those of us who work in the field. Many times, though, this work and the situations we are exposed to can be a source of stress that negatively impacts our well-being. This is especially true of supporting the wellness of our staff members so their work can be a source of enrichment in their lives. This workshop explores ways of recognizing protective factors in ourselves, in workplace situations, and organizationally that can mitigate work-related stresses. We will present Miskanawah's multi-faceted staff wellness plan that is grounded in Indigenous culture, designed to strengthen our people to be "well in the work." We share examples of policies, activities, and approaches we have taken that may be helpful to organizations and leaders on their own journeys towards wellness at work.
D5 – Involvement of JWHSC on Creating Psychologically Safe Workplaces – a panel
Presented by: TBD
Description to be confirmed. Thank you for your patience.
---
12:30 p.m. – 1:30 p.m. – Lunch
---
1:30 p.m. – 2:30 p.m. – E Workshops
E1 –  Building an Evaluation Plan for your Wellness Program
Presented by: Victoria Grainger, Wellness Works Canada
Supporting employee mental and physical health is important to manage the cost of lost time and to support your employees. But it also impacts individual, organizational and even national performance.  Learn practical tips to ensure your wellness strategy and mental health plan is effective, sustainable and has a measurable impact that supports performance both in and out of the workplace.
E2 – Immediate Tools for Easing Workplace Conflict and Stress
Presented by: Pete W. Desrochers
Communications and Workplace Rights courses are great when looking at long-term changes to toxic or stressful workplace situations. But what about right now?? What immediate remedies can we have at our disposal to ease the bullying and the stress? This workshop offers concrete tools and real solutions to put out immediate brushfires in three ways. First, using tools that help you control the immediate situation through controlling the conversation. Second, using tools that can instantly strengthen your ability to stand your ground without anyone realizing you are changing. Third, using tools that help you follow up any incident or encounter to build your own infrastructure of stress mitigation.
E3 –  Mental Health Disability Claims
Presented by: SunLife
As the incidence of mental health disability claims is on the rise it is imperative that employers create safe and healthy workplaces that foster mental well being.  Attendees of this session will learn how a strategic plan, effective policies and a culture that prioritizes well being can help make workplaces safer and close the gaps in access to mental health care.  It is through a multifaceted approach that employers can drive real change in the mental health of their employees, ultimately making their workplaces healthier and safer for all.
E4 –  Treating the Psychological Injury of Workplace Bullying and Harassment
Presented by: Linda Crockett, Alberta Bullying Research, Resources and Recovery Centre Inc.; and Pat Ferris, Janus Associates
Clients exposed to workplace bullying: WPB can present in mild to extreme distress in counselling settings presenting a range symptoms including Post Traumatic Stress Disorder. Counsellors who have worked with targets of WPB note how challenging providing effective treatment can be; and the emotional toll this can take on the treating professional. This presentation will focus on providing counsellors with knowledge on evidence based phases, processes and therapies thought to bring about therapeutic change. Strategies for those limited to short term work will be presented. The presentation will first provide an overview of terms, legislation, and employer's responsibilities.  Presented by WPB experts Pat Ferris and Linda Crockett who collectively have seen thousands of targets over the past 20+ years and who have participated in numerous international conferences, moderated international groups, and provided interventions to organizations, participants will have access to the most current and international thinking on treating targets of WPB.
---
2:30 p.m. – 2:45 p.m. – Health Break
---
2:45 p.m. – 3:45 p.m. – David Granirer, Plenary Session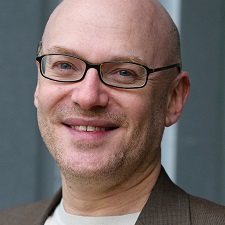 David Granirer is a counselor, stand-up comic, author, and founder of Stand Up For Mental Health (SMH), a program teaching stand-up comedy to people with mental health issues. David, who himself suffers from depression, works with mental health organizations to train and perform with SMH groups in Canada, the U.S. and Australia.
---
3:45 p.m. – 4:00 p.m. – Closing Remarks
---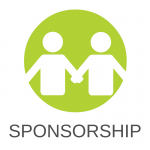 Thank you to our sponsors
Presenting Sponsor

Hospitality Sponsor

Keynote Sponsors
   
Wellness Sponsor

---
Need Assistance?
Sherry Sim, Event Planner
Phone: 1 (866) 655-8548
Email: sherry@innovative4you.com