Gord was nine years old when his father died by suicide. Gord was a shy child, and after his father died, he retreated even more. He put on a brave face and took on more family responsibilities, but family members worried. He had lost both his father and grandfather to suicide.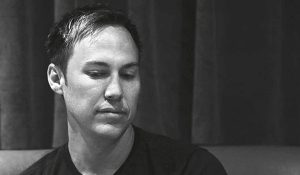 Soon after his fathers death, Gord decided he would make sure those close to him would never have to go through that kind of pain and disruption again. "I felt I had to make the decision just to survive. I didn't feel good unless I could control everything," he remembers.
By age 15, Gord started using alcohol and drugs. As he grew older, Gord experienced episodes of chronic suicidal ideation, major depression and hypomania. At 24, Gord started having physical breakdowns from his alcohol and drug abuse. He began missing work and became reclusive.
With his addiction spiralling out of control, Gord found himself at a crossroads: either he could try to understand what was going on and get better, or not. He entered a rehab program for his addictions and began to face the mountain of feelings he had buried since his childhood.
"Support from others was important. Support is a huge factor for recovering from anything," he says. "It can be difficult for friends and family to support someone they care about because support involves an element of self-reflection on their part, too."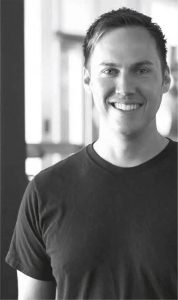 "It seems silly to me now not to talk about suicide, mental illness and addiction, after everything I've experienced myself and learned from the experiences of others. These things are normal. They are part of the human condition. They are not character flaws" Gord believes strongly in the therapeutic value of personal stories.
"You are no longer alone when you hear someone's story," he notes. "You learn that although situations are not all the same, there is the same range of human emotions—pain, shame, fear, guilt. Storytelling reminds me that I'm not the only one who feels this way."
Now a busy entrepreneur, Gord has three fitness clubs in the Calgary area. "I've done lots of work in the last 10 years getting to know who I am," says Gord, "and I like that person."