"I think of my mental health like an ocean. I envision the levels of the sea to navigate where I'm at. When I'm in my darkest hour, I'm sucked under the ocean floor. And at my best, I'm sitting on the surface with a margarita in hand." Jay, a firefighter in Edmonton, describes.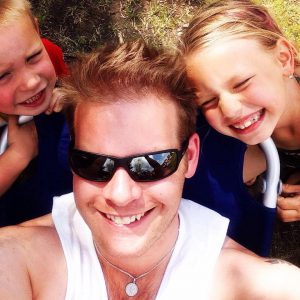 Over two years he went through a series of traumatic experiences on the job. He witnessed people's last breaths and gazes. Something that was part of his job, in his role as a firefighter, but soon started to take over everything outside of work, from his waking hours to his deepest sleeps.
He wanted it to stop. He was done feeling the pain of the flashbacks and reliving the trauma of the calls. As he sat in his garage one morning making an inventory of the pros and cons of his life, his mind went to the practical, the logical. "I have to pick the kids up at the end of the day." So he turned his car off and got out.
He called his psychologist and took significant steps forward with his diagnosis of post-traumatic stress disorder (PTSD), anxiety and depression. His first major barrier to cross was his own self-stigma. He had to begin talking about his mental health at work. And so he did, quickly realizing that he wasn't going to lose his job and that his coworkers were there for him.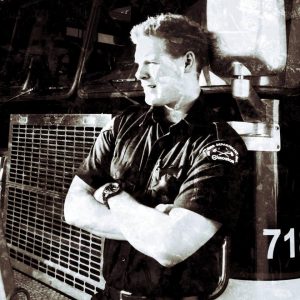 The silver linings of getting help started to show for Jay. "I've been eating a lot of humble pie in the last few years. I've got a rolling pin and rolled out my whole life, persona and soul. I found little things I didn't like and I have worked on them. I'm not sure I would have done that if I hadn't got help."
Jay learned how to holistically take care of himself. "Late last year I finally learned what self-care was. I realized there's a difference between self-care and selfishness. It's accepting that sleeping in is ok, switching shifts for a weekend away is ok. It's adjusting how we talk to ourselves."
Eventually Jay started speaking and writing about his experiences. Writing is an interest he's always had and now it has a renewed purpose. Through blogs and twitter, he has connected with firefighters from around the world. He describes, "Every once in a while a person will send me a message and say that they read my writing and they're going to get help tomorrow or they got help yesterday. And it makes my day. It's the reason I speak out, to break that ice. The help is there, you just have to go get it."