You are currently on the:
CMHA National
Visit our provincial websites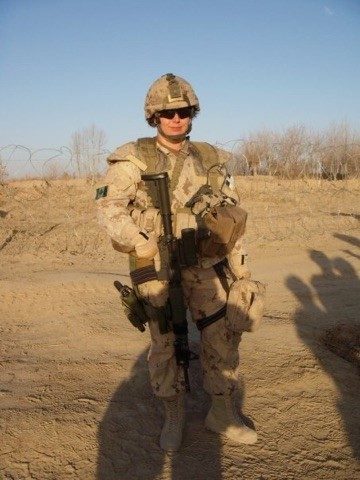 Master Corporal Lorraine Marler
Oct 5, 2022
June 27th marks Post Traumatic Stress Disorder (PTSD) Awareness Day. Canada has the highest rate of PTSD according to a World Health Organization study, affecting 9.2% of Canadians in their lifetime. Onset can happen shortly after a traumatic event or it can begin years after the fact, often unrecognized. By increasing awareness and becoming more comfortable with talking about it, there is hope that people who suffer from PTSD will seek help.
Master Corporal Lorraine Marler lives with PTSD. She served overseas in 2008, working for Police Observer Mentor Liaison Team (POMLET) with the Canadian Armed Forces and Afghan police to secure compounds. She is currently a Registered Nurse living in Fort McMurray and is becoming re-established after being evacuated during the 2016 wildfires. She has kindly agreed to talk with CMHA Alberta Division about her experiences with PTSD.
How has PTSD affected you and your loved ones?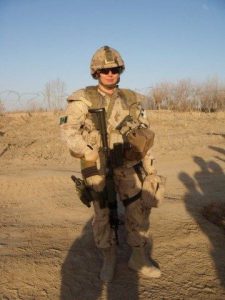 LM: It's caused a significantly bleaker outlook on the world. It becomes hard to see any future or happiness because it changes your perspective on things. I'm not too bad now, but in the beginning you isolate yourself and avoid who you used to be. You're totally changed after any experience [like being overseas] and you have to be able to redefine yourself. A lot of people can't do that. My family are pretty resilient people too.
I had a fiancé who went overseas in 2006, and he came back with severe PTSD. We ultimately split up because of it.
At what point did you start to notice changes and what were they?
LM: In a dangerous area, about half-way through the tour. I started noticing my outlook on things getting pretty bleak, and the future was looking a bit grimmer. You start to notice different things, you act different; you're more cynical, more depressed. It does depend on specific situations and the person. For me, a lot of it is noise induced from when we were getting attacked and any kind of loud noise affected me for a long time. Mine was mild in comparison to other people.
I was involved in the Fort McMurray evacuation too, and because I was able to recognize to a lot of the same warning signs off the bat, I was able to better deal with it the second time around. I was able to recognize it in a lot of other people as well. It makes you more aware.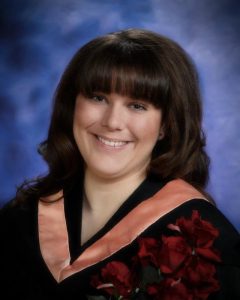 As far as changes, there's avoidance of people, your outlook on the whole world and the future changes. It's like being in a black hole; some people are closer to the edge heading to the sunlight, and some people have just given up. It's pretty all consuming; you feel very isolated, there's anger issues, becoming shorter tempered. Substance abuse also becomes a means of escape for some people.
What was a turning point for you?
LM: When I got home from overseas, I lost quite a bit of my support network, and I think that was the point that I realized I needed help. When you end up pushing those people away, you end up with a couple of good people, but you also realize you need to deal with this now so you're not dealing with this 50 years from now.
Do you think there is more that can be done pre or post-emptively to prevent people from experiencing PTSD?
LM: When you're on your first tour, you don't know the experiences you're going to have and neither do your commanders. They have a general idea, and they try to tell you, but at that point, you're not really listening. It would have been good to have a longer debriefing time, and follow up with these guys long term and have those resources available. The issue is you have to be the one to access them, they don't go out of their way to check-up on you. There's no follow up committee continually checking up to see how these guys are doing, on a yearly basis or at any point to see how they're doing. These things can come out years down the road or they don't realize they're still suffering or that they even have it. Most of the guys who are quite ill will leave the
army and just disappear and not necessarily get the help that they need, and you need to keep in touch with them. We do have Veterans Affairs but you have be the one to reach out to them, and most people with PTSD don't have the energy to even try.
Having already dealt with PTSD from being overseas, how did it affect you in regards to the Fort McMurray wildfire?
LM: If I had been [in PTSD] as deep as I was before, I think it would have been detrimental, but having already been through it, it gave me the tools to get where I needed to be and changed the outlook. You have to tell yourself "You can get through this because you have been through worse an
d you're still here." It brought back a lot of the same memories when we returned [to Fort McMurray] because we had to set up the hospital and tents which were the same as overseas. Not so much in a negative way, but in a similar way. This time, it gave me a more positive outlook on the whole thing. You become more resilient towards it.
Do you think the system is failing those who are serving or have served?
LM: No, I think the system is as good as it can be. People don't need more money, people need help. The system isn't failing, but it's that people don't know what to do. We did get good counselling when we returned from overseas, but there's not as much knowledge on it as there should be or how to fix it or if it can even be fixed.
Why do you think so many people are afraid of speaking out?
LM: People don't think that anyone will understand, so there's no point in speaking out about it. Your particular set of situations is going to be different than someone else's particular set of situations. A lot of the guys that I know who have been through quite a bit have just talked about it and left it at that. It brings back those feelings too, and they're working towards getting rid of those emotions. It's a continual cycle of them not knowing how to deal with those emotions so they push them away. A lot of people don't have a lot of other options for jobs outside the military, so they just give up.
It can turn into an "I've been through more" or "I've seen more" or a "My PTSD is worse than yours" which it shouldn't be. But you're trained to not have emotions for so many years, and then suddenly you have emotions so you hide it. I think that plays a huge part in it, and the fact that you're taught to "suck it up" which isn't healthy either.
What would you like to see happen in regards to PTSD?
LM: Push those people to get the help that they need, and it's okay to do so. The more acceptable it is to get help, the more people will do so. I think people need to discuss it more, and there needs to be more awareness towards it and what it actually means. Understanding what people are going through, how to help, and for people to know how to help themselves. Instead of living with it and suffering, know that it is possible to be happy again.
What would you like people to understand about PTSD?
LM: It can get better; you don't have to stay locked in the prison of your brain. You're not the only one feeling what you're feeling. You have to face your demons, and face them with help. It's okay to try and reach out and admit that you're human. It doesn't make you weak or any less of a soldier. Realizing the issues and getting help takes a lot of strength. The mentality needs to change from "getting help is a sign of weakness" to "getting help is a sign of strength." I think a lot of guys are scared that they won't be able to be fixed. Once they admit to it and get help, then what happens? There are solutions to these issues.
Just because one counselor says something you don't like, doesn't mean you have to stay with them. Keep going until you find someone who works with you. Fight this with the same techniques and tactics that you would overseas. Use a different approach until you find something that works.
With the fires, you have to take it in perspective. We're still here, and if we're still here it's for a reason – I should be living my life.
Get the help you need to get or your family is going to suffer. You owe it to them to get the help you need because you are not that illness. Do not let your experience define the rest of your life.